Driver Recruiting and Retention Agencies Release Q1 2023 Data Download

By: Conversion Interactive Agency
Posted: Apr 28, 2023
Categories: Blog
Conversion Interactive Agency and People. Data. Analytics. (PDA), two industry leaders in the driver recruitment and retention space, recently released their Q1 2023 Driver Recruiting & Retention Data Download Report. The agencies collected and analyzed data throughout the quarter to create an extensive overview of trends and data to help carriers recruit smarter and retain better.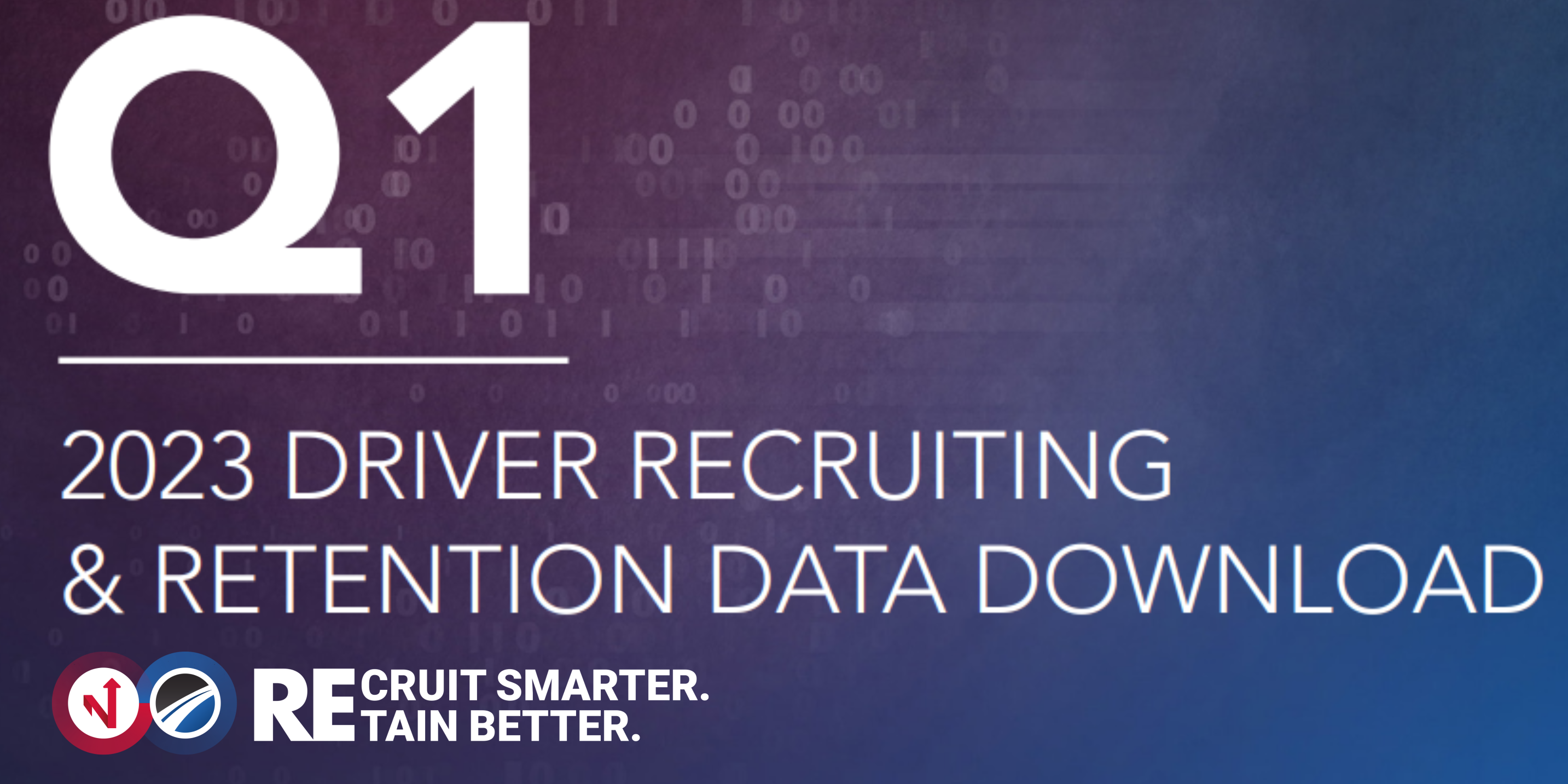 "Competition for drivers remained high in Q1 of 2023 even as the jobs market cooled slightly with the number of open driver positions declining in response to a slowing freight market," said Kelley Walkup, CEO and president of Conversion Interactive Agency. "Fleets who are investing in comprehensive marketing throughout the entire driver lead funnel are reaping the rewards of a healthy driver pipeline."
Driver recruiting leaders who have been in the industry through multiple economic cycles know and understand that investing in their employer brand now will pay off significantly when the high need for drivers returns upon an economic rebound. That is why so many fleets are investing in marketing strategies that elevate their employer value proposition.
"When it comes to marketing strategies, vertical video formats on social media, search engine marketing, and telling employer brand stories in compelling ways are what is moving the needle today," said Walkup. "These strategies produce results for not only hiring quality drivers, but other (non-driver) positions as well. We worked with a number of carriers to grow diesel tech leads in Q1, and the results led to more hires and a clear value proposition for those positions."
In Q1 2023, according to the Data Download Report, drivers who are searching for jobs online are looking at more than open driver positions, and local opportunities are providing significant competition for fleets hiring over-the-road, regional and dedicated drivers in many markets across the country.
When it comes to driver issues and concerns, equipment issues barely regained the top spot as the top driver concern in Q1, compensation issues remained at the same levels PDA saw in Q4 of 2022 and continue to be a driving force in driver turnover during the first three months of 2023. Notably, as PDA looked at the data for drivers who voluntarily left their position in Q1, compensation issues were the top issue by a substantial margin.
"The softening freight market will continue to be a challenge in combating driver turnover for Q2. Open and proactive communication with your drivers, will continue to be essential and reducing turnover to keep drivers in trucks will continue to be a challenge," said Scott Dismuke, VP of operations at PDA. "During a freight slowdown, equipment issues can keep drivers from logging valuable miles, therefore affecting driver pay. Getting drivers in and out of the shop as quickly as possible is key to reducing driver frustration. If a quick turnaround in the shop is not possible, offering drivers a loaner is a better option than breakdown pay."
The Q1 2023 data shows that miles-related compensation issues remain the top area of dissatisfaction for drivers. More than half of the drivers with compensation issues in Q1 cited miles as the top reason for their frustration. In a year over year comparison, miles-related compensation issues are up over 13% from Q1 of 2022.
Dismuke emphasized the reality that many of the drivers in the industry today have not experienced an economic slowdown. " Remember, drivers who have entered the industry in the last few years have not experienced a freight slowdown. This is new and scary territory for them. Communication and patience with these drivers will be important in walking them through their first freight slow down," added Dismuke.
While equipment issues are the top overall frustration for drivers, compensation is by far the top issue for drivers who voluntarily left their position in Q1. As the economy has changed, the reasons for drivers leaving has also changed. "Driver turnover is on the rise because drivers are searching for miles. During COVID, driver turnover was caused by industry-wide pay raises which resulted in drivers searching for the top pay rate. Turnover occurs in all economies, but the reasons change," said Dismuke.
Walkup and Dismuke remain confident that with optimized strategies harnessing the best in cutting-edge technology, and collecting actionable data from drivers, fleets can face challenges head-on while finding success in recruiting smarter and retaining better.
To access the full report, click here.