Fleet Intel Announces the Addition of Pay Data for Technicians in the Latest Upgrade for the Trucking Industry's Premiere Data Community

By: Conversion Interactive Agency
Posted: Jun 29, 2023
Categories: Blog
The platform now boasts driver pay and technician pay data to help carriers find top talent and understand the landscape of pay for challenging positions to fill.
Conversion Interactive Agency has recently announced an exciting addition to the latest version of Fleet Intel, the leading data community platform in the trucking industry. Fleet Intel has added the availability of real-time pay data for diesel, mobile diesel, and compressed natural gas (CNG) technicians, helping fleets understand the diesel technician market quickly and efficiently.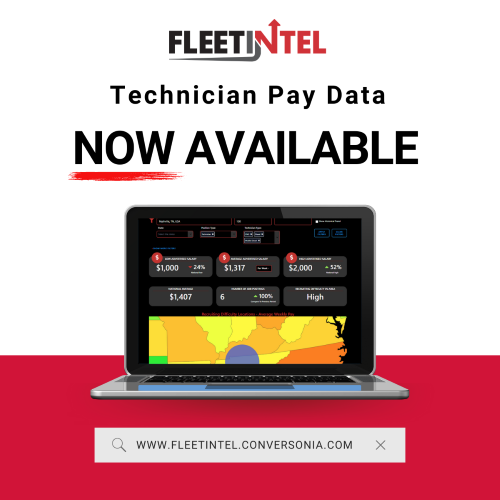 With the inclusion of pay data on diesel, mobile diesel, and CNG technicians, Fleet Intel users now have access to valuable data for job roles that were previously limited in their available information. This is incredibly important to fleets as they navigate hiring diesel technicians across the country.
"We are excited to introduce this significant upgrade to our data community," said Steve Sichterman, Vice President at Fleet Intel. "By enabling our users to access pay data and information specific to diesel, mobile diesel, and CNG technicians, we are equipping them with powerful tools to recruit top talent, improve operational efficiency, and stay at the forefront of the industry. This upgrade exemplifies our unwavering commitment to delivering real-time, actionable data that fuels the success of our users."
Sichterman added the team is already working on future upgrades for the platform that will be rolling out at the end of 2023. For more information on the trucking data community, visit FleetIntel.com.
This data enhancement aligns seamlessly with Fleet Intel's mission to provide comprehensive solutions that drive success in the trucking industry. By empowering carriers with the necessary data and insights to make informed decisions, Conversion Interactive Agency continues to revolutionize the way the industry approaches talent acquisition, workforce management, and operational strategies.