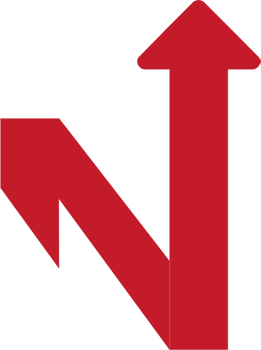 WE LEAD FROM THE FRONT

Carriers want to grow their fleet, fill their trucks, and retain their truck drivers – we know how to make that happen. At Conversion Interactive Agency, we have been providing innovative driver recruiting and retention strategies focused on delivering the results carriers need to reach their goals for over 30 years.
Conversion is the core component of our identity because our focus will always be on driving conversions for our clients. In today's digital world, converting impressions to clicks, clicks to leads, and leads to hires is the name of the game, and we're confident our process and strategic approach is the best in the industry.
Our expertise, experience, knowledge and strengths are built on the foundation of services we provide and the strategy network that we operate within. We really shine when it comes to digital and social media strategy, driving conversions, inspiring brands with results-driven creative work, and executing a comprehensive media mix for our clients.
Experience
The Conversion Interactive Agency Team has decades of experience in the national truck driver advertising market – specifically pertaining to recruiting for-hire and over-the-road truck drivers. The Leadership and Vision Zone team members alone have more than 100 years of experience in trucking, and the overall team has over 200 years of experience in truck driver recruitment advertising and marketing.
Our staff includes many employees who previously worked at for-hire motor carriers (recruiting directors, marketing directors, etc.), worked in the trucking industry media, and/or for other truck driver advertising agencies. Our expertise and knowledge of the trucking industry is second to none.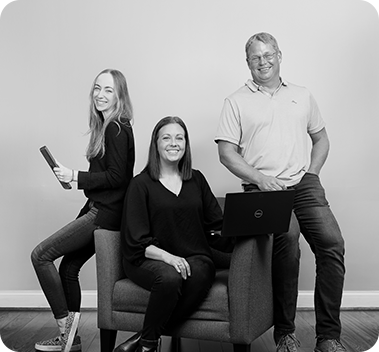 Industry Leadership
31 years in driver recruiting

Innovation Pioneer
Setting the pace & leading the industry in the innovation

Real-Time Data-Driven Reporting & Analytics
Reporting & analytics designed for transportation

Idea makers in motion
Telling brand stories with compelling creative work delivered with results-driven strategy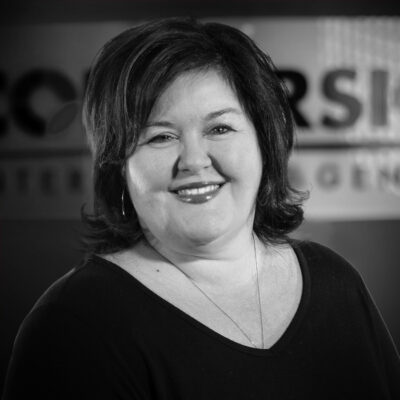 28 years in Transportation & Driver Recruitment Advertising
Kelley Walkup
President & CEO
The leader of Conversion Nation, Kelley defines the vision for the organization, challenges the team to always improve the client experience, and activates innovation for the driver recruitment industry. And … she throws one heck of a party!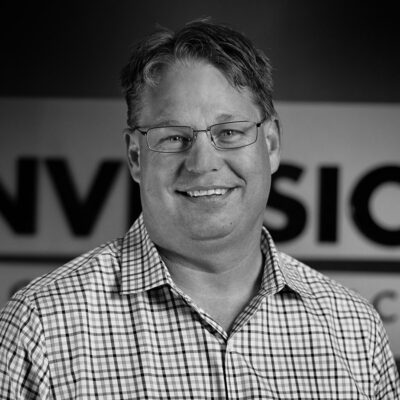 24 years in Driver Recruitment Advertising
Brad Holthaus
Senior Vice President of Sales
Growing the business and leading our sales team, Brad helps find fleets that are looking for a partner committed to their driver recruiting and retention efforts. And … he's our resident Alabama fan. You've been warned.

23 years in Transportation & Driver Recruitment Advertising
Priscilla Peters
Vice President of Marketing & Training
Telling our story and helping our clients tell theirs, leading our industry events, and developing our team are where Priscilla spends her time. And … she unapologetically can quote almost any 90's rap song on cue.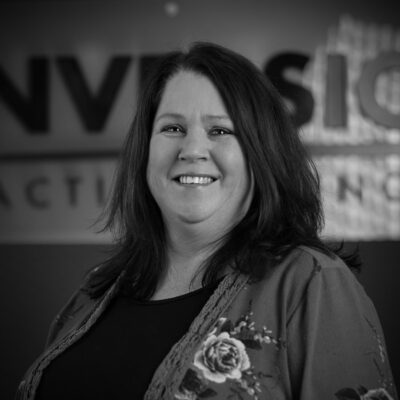 26 years in Driver Recruitment Advertising
Erin Young
Vice President of Client Services
Working with clients to solve their challenges and lead our team of account executives in delivering the mind-blowing client experience is where you'll find Erin. And … She's the OG with more tenure here than anyone one on the team.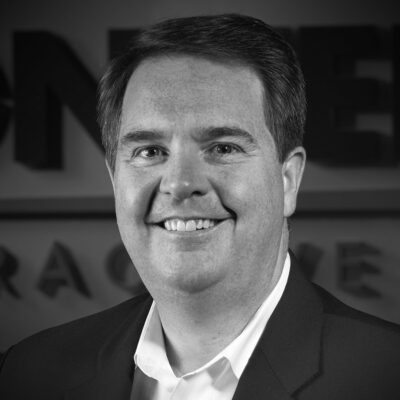 35 years in Transportation & Driver Recruitment Advertising
Steve Sichterman
Vice President of Client Services
Helping clients overcome recruiting and retention challenges and working with recruiter teams to improve their skills and processes, Steve is always working with the Client Services team to support clients in reaching their goals. And … He's our resident "Cliff Clavin" providing us with facts we never knew (or even asked for) about pretty much everything.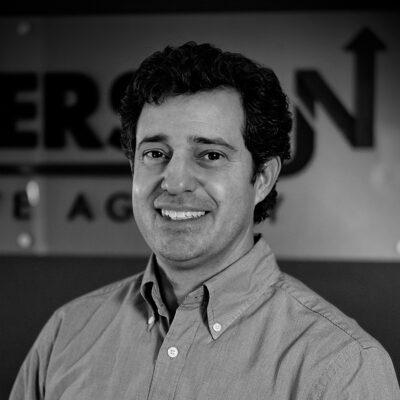 15 years in Driver Recruitment Advertising
Chris Sellitto
Controller
Managing finance for Conversion Interactive, Chris works with our accounting team to successfully lead us as we invest in future innovation while remaining a financially healthy organization. And … His golf game is legit.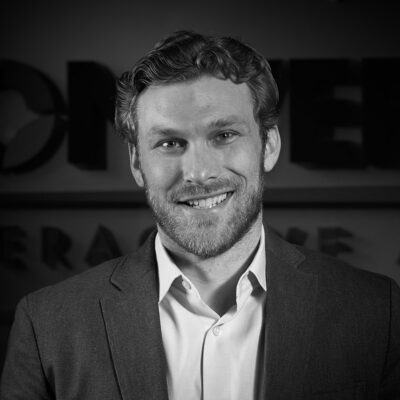 14 years in Driver Recruitment Advertising
Brian Johnston
Vice President of Digital Media
Leading our digital and social media teams at driving conversions through results-driven strategy is at the core of what Brian oversees at Conversion. And … he might seem like a gentle dude, but when his team hits the ice this Hockey fan means business.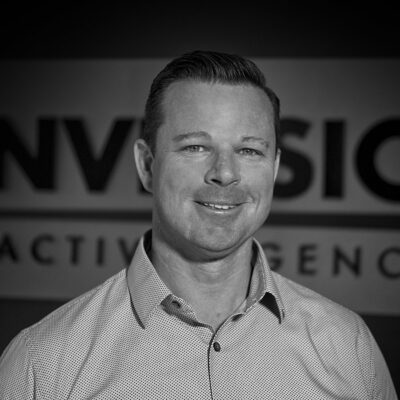 21 years in Driver Recruitment Advertising
Lance Britton
Director of Innovation
Pioneering innovation for driver recruiting is at the core of our identity, and Lance leads these efforts with an ever-evolving pipeline of new ideas for recruiting teams in trucking. And … he's guaranteed to travel with more pairs of shoes than anyone else in Conversion Nation.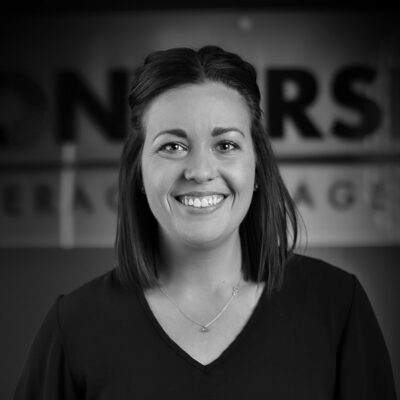 7 years in Driver Recruitment Advertising
Stacia Capponi
Senior Director of Client Services
Leading the team that delivers the mind-blowing client experience, Stacia focuses on exceeding client expectations while delivering results that help carriers grow their fleet. And … if there's a competition, you want Stacia on your team – she's the most competitive in our bunch!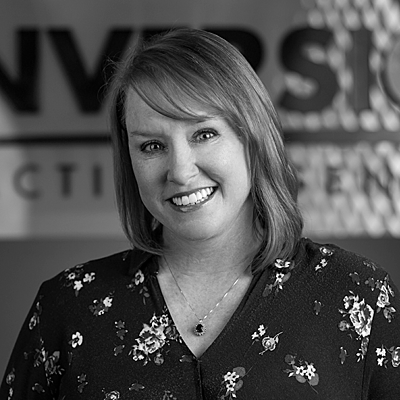 19 years in Driver Recruitment Advertising
Beverly Ringstaff
Director of Creative Services
The leader of Conversion's Factory of Ideas, Beverly manages our brand and design team as they deliver creative work built on powerful concepts and results-driven strategy. And … she brings the fun. Always.