From Click to Hire to Retire
The Data You Need for Every Step of the Driver Journey

LeadLink 2.0 is your carrier's data command center for recruitment and retention. The LeadLink 2.0 platform allows carriers to follow the data from the initial driver click on your ad to the hire and beyond. With this data, you can make informed decisions about your recruitment marketing strategy, take action on recurring driver issues, and optimize recruitment and retention efforts for better results.
---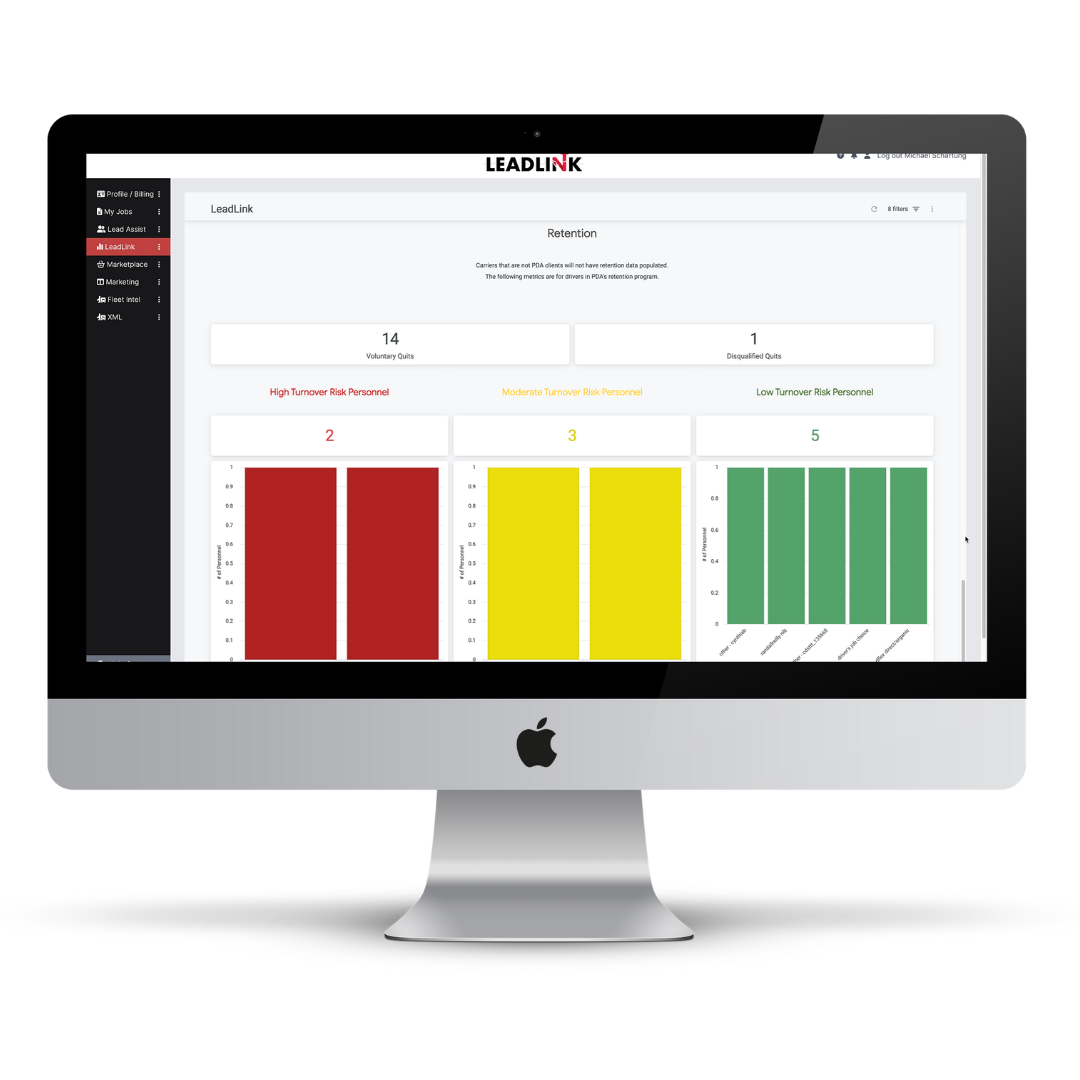 Identify Your Best Performing Sources for Recruiting AND Retention
Uncover your source data from the first click, to the hire, and post-hire.
Explore the data behind how your advertising and marketing sources are performing.
Evaluate which sources have the best retention rate.
---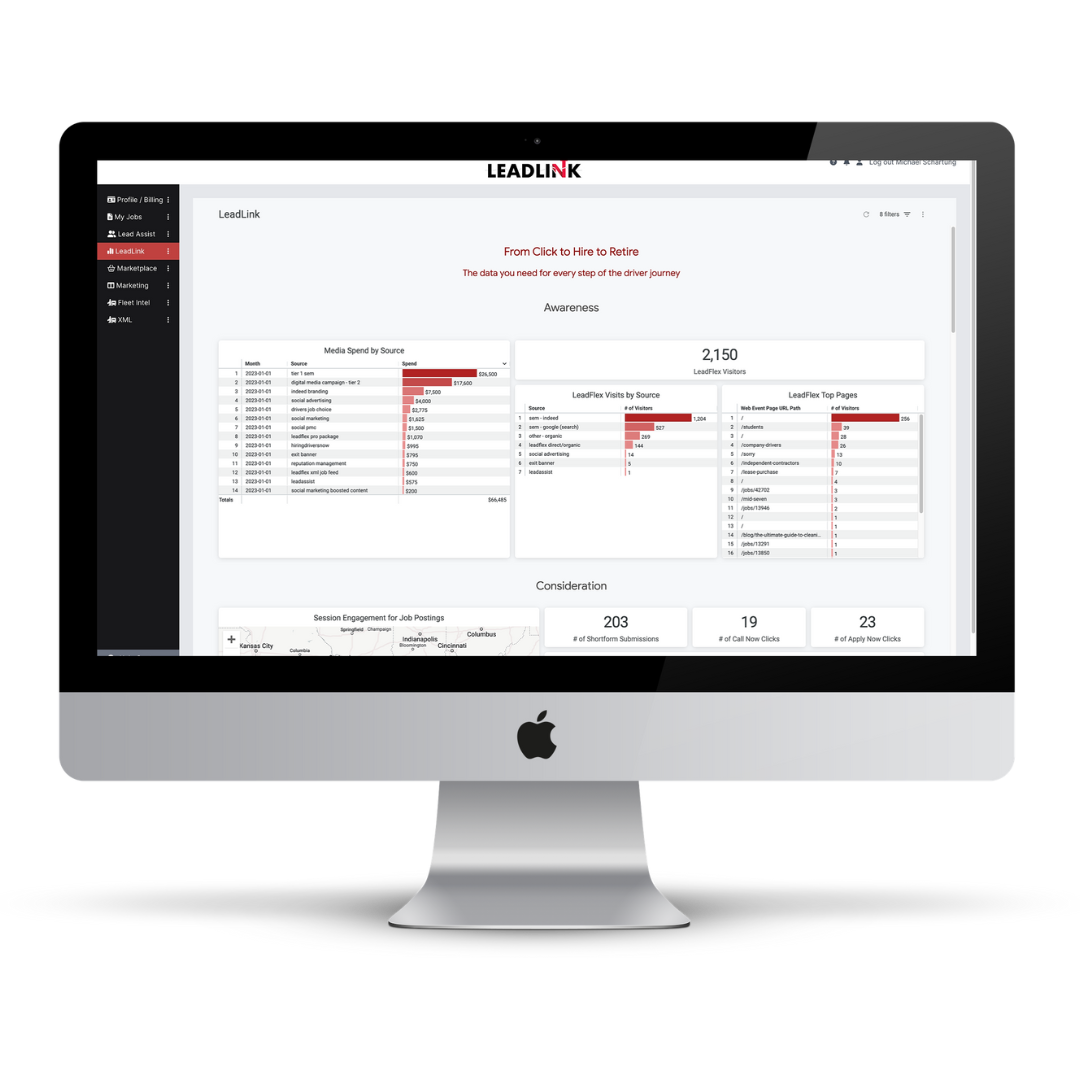 Better Manage Your KPIs
Gain visibility into your historical lead, hire, and retention data.
Track performance of lead generation and retention of leads to better manage your driver pipeline and your driver turnover challenges.
Harness the power of predictive analytics and identify core issues in your fleet to improve driver retention.
---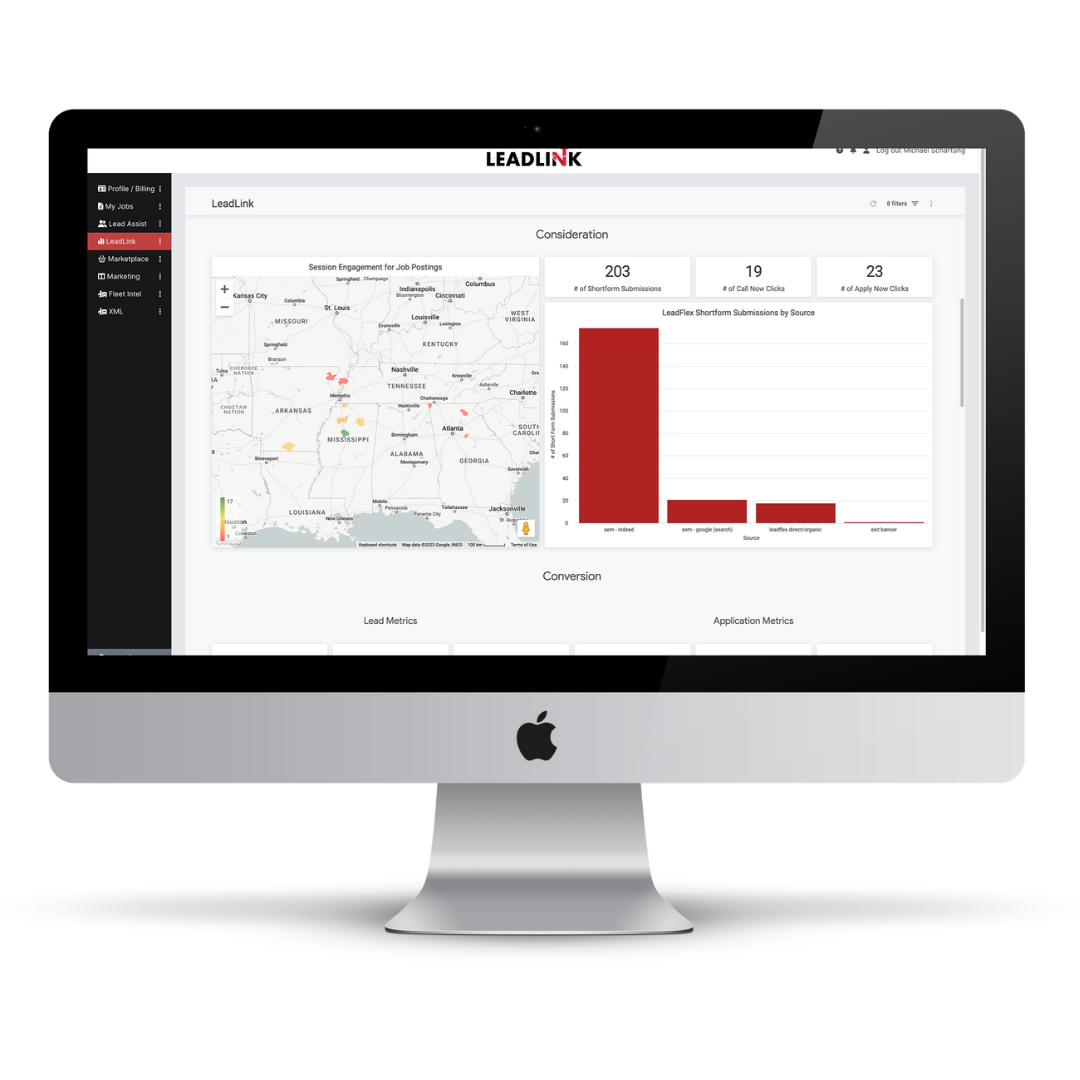 Real-Time Data for Leads, Hires & Retention Performance
Drill down into the metrics for each stage of the driver lead funnel - Awareness, Consideration and Conversion.
Understand what recruiters and fleet managers perform best and how that supports recruiting and retention.
Make informed decisions quickly and accurately while gaining insights into recurring driver issues in real-time.
---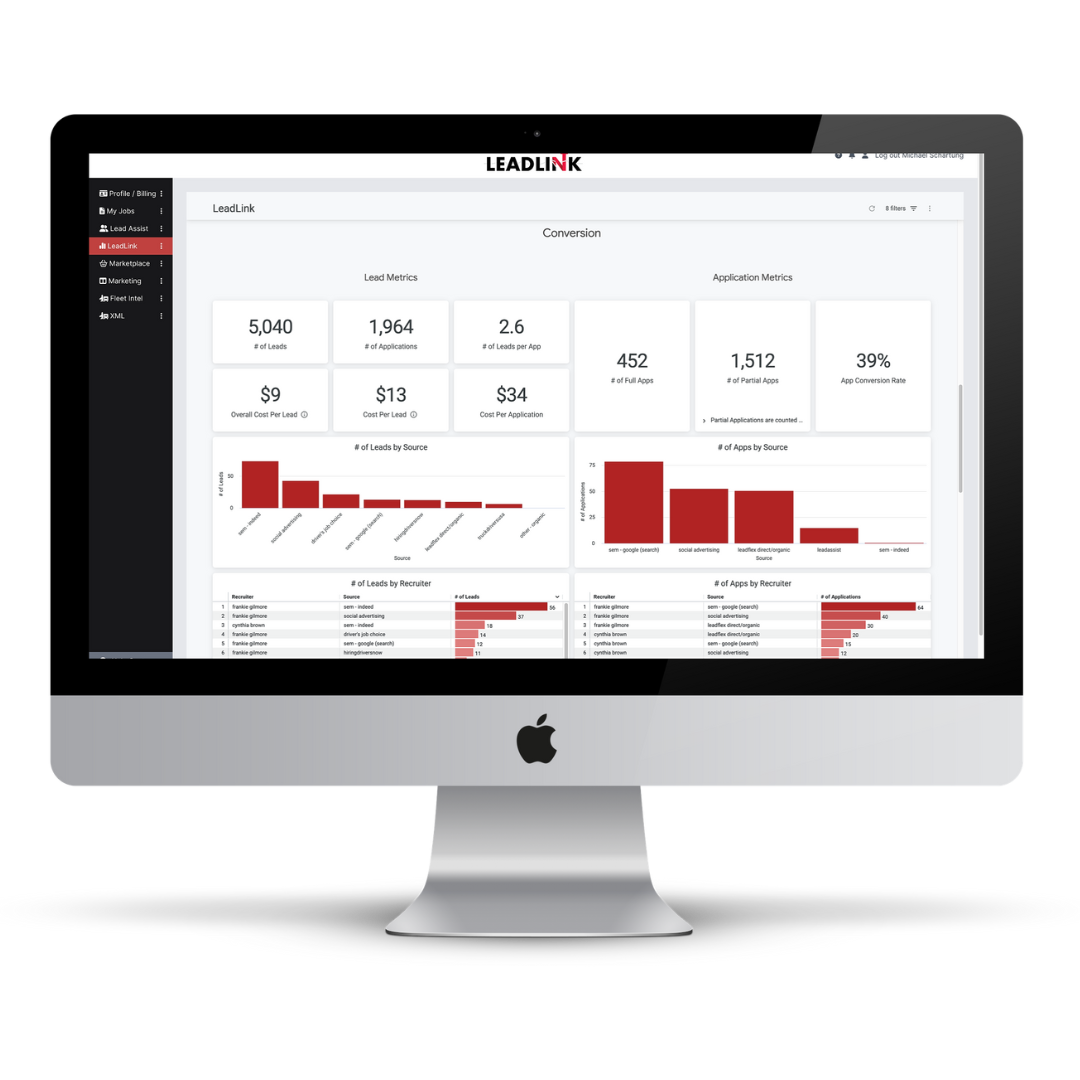 Data Transparency With More Visibility Into Where Your Budget is Going
Analyze your budget performance to make better decisions on where to place your recruitment advertising.
Share data throughout your organization to help all departments make data-driven recruiting and retention decisions.
Use your KPIs to improve the driver experience from day one.