Online Driver Education Anytime. Anywhere.
---
Allow your new truck driver hires to complete orientation online with Conversion e-Learning Academy. Online training allows you to maximize your hiring process and strengthen driver retention. Your new drivers can complete the classroom portion of your orientation before they step foot in your facility, allowing them to have more quality time with your equipment and trainers.
Save money on lodging, meals, and travel.
Provide a customized experience for your new drivers.
Less time away for employees participating in driver orientation.
Gives you documentation and protection against potential litigation.
On-going safety training for drivers outside of traditional orientation.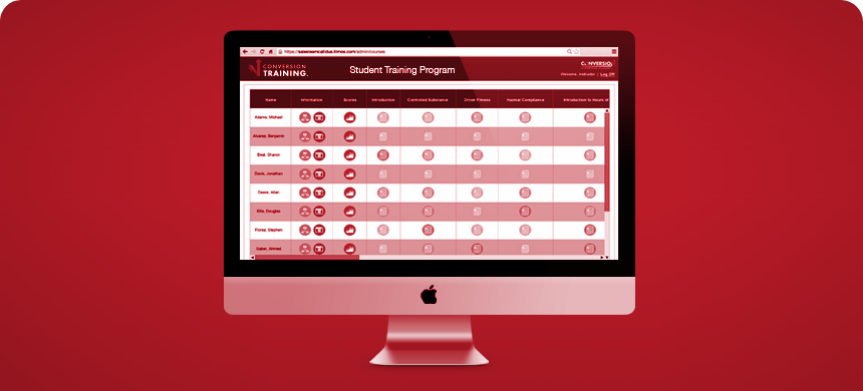 READY TO TRAIN YOUR DRIVERS ANYWHERE AT ANY TIME?
click here to get started