Conversion Interactive Agency employs a holistic approach for truck driver recruiting.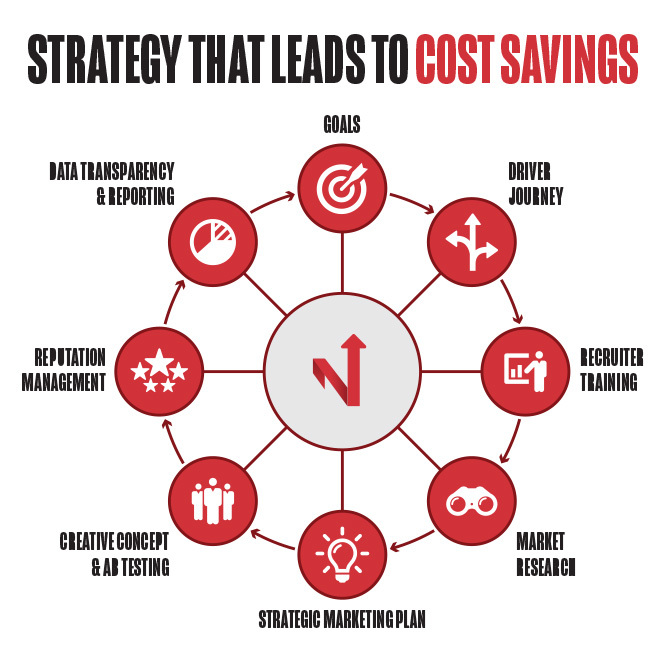 DIGITAL & SOCIAL MEDIA
Data Point: Truck Driver Jobs Are the #1 Most Posted Job in America
The core of what we do best is create an online community for your organization complete with digital and social media truck driver advertising services that embrace your brand, tell your story, deliver qualified leads, and ultimately produce the hires you need to grow your fleet.
Social Media Marketing Content
Social Media Advertising
Search Engine Marketing
Text Blasts | Call Blasts
Job Boards
Virtual Recruiter
Remarketing
Email Marketing
Web-Development
AI & Chat Bot Solutions
BRAND REPUTATION MANAGEMENT
Data Point: Online Driver Reviews are the #1 Driver-Preferred Source for Information About a New Job
Successful truck driver recruiting starts with a solid brand and a well-managed online reputation. As your truck driver hiring agency, we provide services to build your brand and improve your online reputation.
Reputation Management Solutions
Brand Building Consulting
Blog Content Writing & Hosting
Press Releases
Editorial Pitch Campaigns
Case Studies & Fact Sheets
CREATIVE SERVICES
Data Point: Our Clients Have Over 2 Million Video Views Every Quarter
Working with truck driver hiring agency that understands your brand is critical to your success, and we take that very seriously. We inspire truck driver recruiting brands with our creative work and effective story-telling across all media platforms.
Concept & Campaign Development
Message Model Development
Print Design
Digital & Social Media Design
Video Production
MEDIA PLACEMENT
Data Point: Adding Sirius XM Radio to Your Media Mix Increases Organic Traffic and Impressions by as Much as 60%
As the leading truck driver hiring agency, we provide our clients with complete media management. We begin with a customized media strategy that encompasses your business goals, overall positioning and creative approach to truck driver recruiting.
Job Boards
Digital Media Placement
Broadcasting
Billboards & Outdoor Media
Print Media
REFERRAL, RETENTION & RECRUITER TRAINING
Data Point: Driver Referrals Remain in the Top 5 Hiring Sources for Most Carriers
We develop customized referral, rehire and retention strategies that fit your company culture. We also help you train your truck driver recruiting professionals with customized curriculum for your team.
Driver Referral Program & Strategy
Driver Retention Program & Strategy
Rehire Programs
Driver Recruiter Training