Conversion Interactive Agency Promotes Brian Johnston to Vice President of Digital Media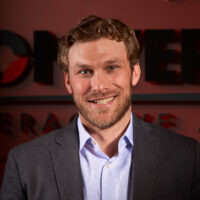 Conversion Interactive Agency announced today the organization has promoted Brian Johnston to Vice President of Digital Media. Johnston is now a member of the organization's leadership team, which leads the vision and overall corporate strategy for the company.
"Over the past several years as media has transitioned and the digital revolution has made its mark on the driver recruitment industry, we have been developing leaders that can help take our business to the next level," said Kelley Walkup, president and CEO of Conversion Interactive Agency. "I am confident under Brian's leadership, we'll continue to lead the way in innovation and strategy for digital and social media offerings in the driver recruiting space."
Johnston has been with Conversion Interactive Agency for over 10 years, most recently as Director of Digital Media for the company. He leads the digital and social media strategy and solution offerings for the company, which include search engine marketing, social media advertising, social media marketing content, virtual hiring events, and more, including proprietary offerings for ConversionIA including LeadFlex, Lead Assist, and Virtual Recruiter.
"I'm both honored and excited to move into this new role at Conversion Interactive Agency. I wouldn't have this opportunity without the guidance and leadership of Kelley Walkup as well as the hard work put in every single day by the members of my team," said Johnston. "I love this agency and working with all of our incredible clients. There is certainly never a dull moment in this industry helping carriers connect with and hire drivers, and I cannot wait to join our veteran leadership team and face these challenges head on."
To find out more about Conversion Interactive Agency, visit www.conversionia.com.