Conversion Interactive Agency Promotes Leadership Positions at the Recruitment Advertising Agency

By: Conversion Interactive Agency
Posted: Aug 3, 2023
Categories: Blog
Conversion Interactive Agency announced today the organization has promoted Priscilla Peters to Chief Marketing Officer and Beverly Ringstaff to Vice President of Brand & Design. Formerly Vice President of Marketing and Director of Creative Services respectively, Peters and Ringstaff boast decades of experience in the transportation industry.
"Our market leadership hinges on the experience of our people, and both Priscilla and Beverly have been key leaders in the company for over two decades," said Kelley Walkup, president and CEO of Conversion Interactive Agency. "Their knowledge, expertise, and vision for telling brand stories for our organization and for our clients is unmatched. I am looking forward to seeing their continued impact on our company and the trucking industry in the future."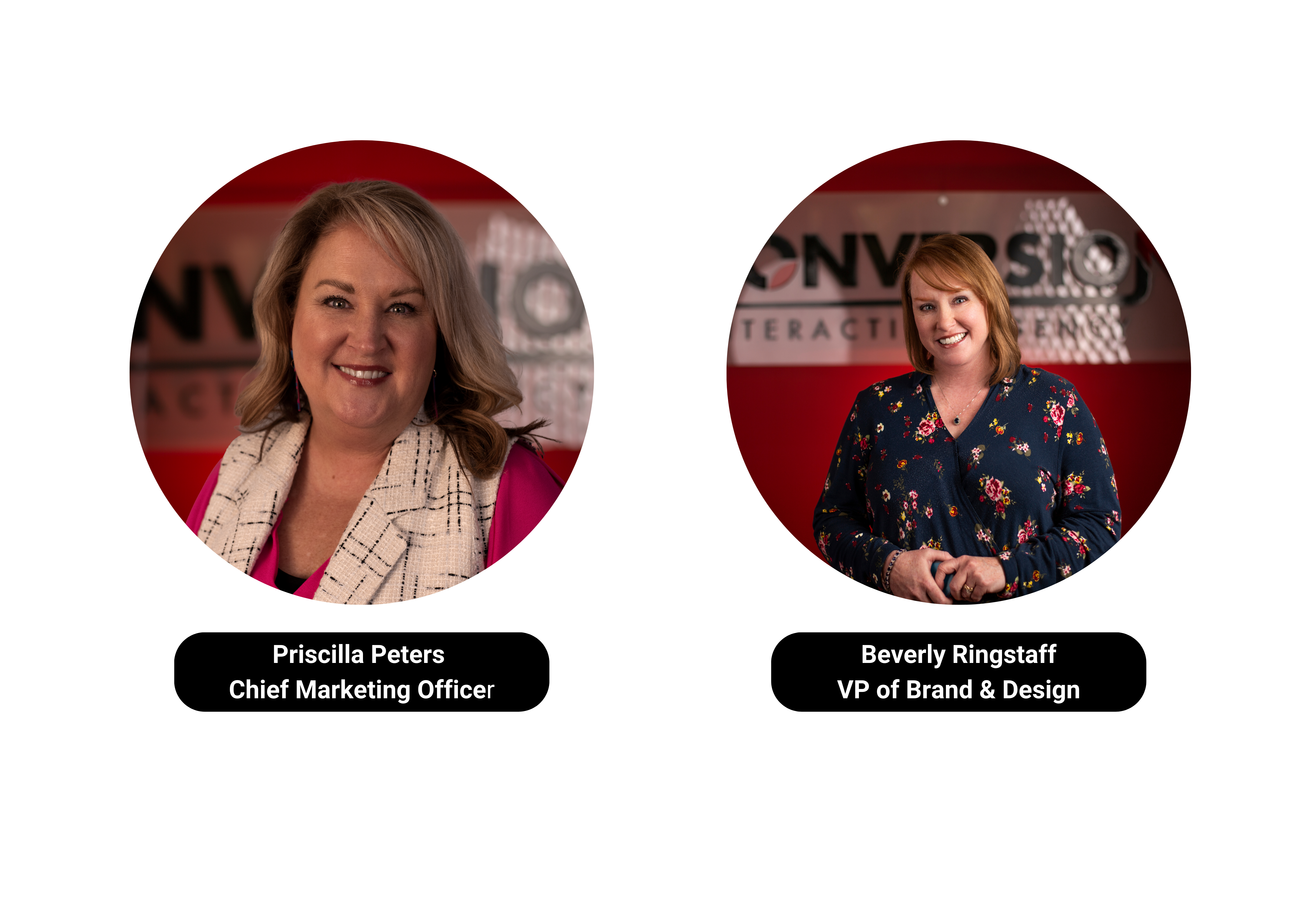 Peters leads the company's vision and strategy for all brands within the Conversion brand family, including Conversion Interactive Agency, the annual Recruitment & Retention Conference, and the organizations' technology solution brands including LeadLink, Lead Assist, Fleet Intel, and more. She has been with the company almost two decades and has over 25 years' experience in the trucking industry.
Ringstaff joined Conversion Interactive 21 years ago, and has led the company's Brand, Design and Creative team for over a decade. She has built hundreds of transportation employer brands and has vast knowledge on how to communicate with drivers and candidates in a meaningful way that delivers leads and hires to motor carriers nationwide.
"As our company is evolving into not only delivering the mind-blowing client experience we're known for as the leading ad agency in trucking, but also now delivering that experience in tandem with the technology fleets need to recruit smarter and retain better, having impactful leadership is critical to our success," added Walkup. "Beverly and Priscilla are the duo we need to lead our brands and our client brands into the future."