Recruiting Needs Its Own Seat at the Table

By: Steve Sichterman, Vice President of Client Services, Conversion Interactive Agency
Posted: Aug 3, 2023
Categories: Blog
Over the years, I have been asked countless times about where the recruiting department should be positioned within a trucking company's organizational structure. While each company may have reasons for their current structure, the crucial question that needs to be asked internally is how important recruiting is to the overall success of the organization.
Traditionally, recruiting has been aligned with either safety/risk management or operations. However, each of these arrangements has inherent flaws that can impact the success of the department and the organization as a whole.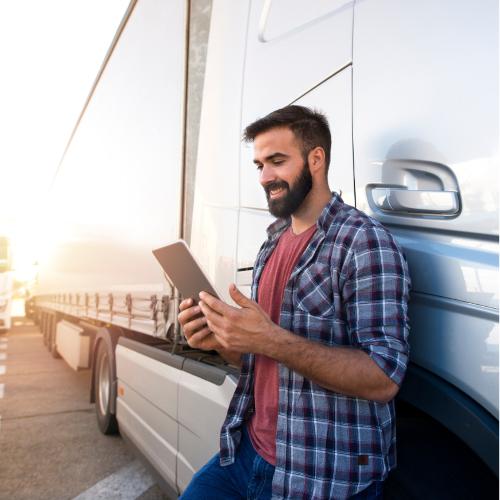 Human Resources
At first glance, recruiting might seem like a natural fit for human resources, but in reality, the processes, strategies, regulations, and structure do not align directly with HR functions. Hiring involves seeking and evaluating candidates to fill specific roles at the company, while recruiting entails continuous research to strategically attract and find the best employees for the organization.
The processes differ significantly between HR and recruiting. In HR, candidates must sell themselves to the organization based on their qualifications. In contrast, recruiters must sell the company to the candidates and assume that the candidates possess the necessary qualifications for the job. Research shows that, on average, a driver candidate is applying to five jobs, seeking the best fit based on what the recruiter can present.

Which leads to strategy. Unlike human resources, recruiting must align their strategy with operations, safety, and sales to make sure they can obtain the needed supply of candidates to accomplish the company's goals. This includes understanding individual markets, pay, candidate availability, and the cost of obtaining the drivers. Traditional advertising, as well as employer branding, are an integral part of what they need to understand to be successful.
Regulations are also different in the recruiting space. Driver hiring falls squarely under the FMCSA rules and regulations. There are questions that human resources cannot ask that recruiters must ask. Some of these questions include age, and whether they can meet physical requirements.
The structure of the departments also tends to be different. Recruiting is a very intense outward-facing job. Successful departments do not wait for a full application to begin the process. In fact, most successful carriers do not even receive the full application until the candidate is sold on the position. In Human Resources, the start of the process is the application.
Operations
The challenge with recruiting reporting to Operations includes decisions being made based on operations convenience, lack of understanding of the recruiting process, and changes in hiring guidelines.
When I speak about operations convenience, I am talking about operations driving the process and making changes based on their perceived need on any given day. Operations tends to be in the moment rather than the longer-term business strategy. Hiring areas change based on exceptions rather than what is best for the organization. While having operations involved in these decisions is important, checks and balances need to be instituted to make sure they are meeting long-term company strategy.
Safety/Risk Management
The goal of safety/risk management is to protect the company from risks. While they need to be involved in the process of determining hiring guidelines, overzealous safety standards that change based on driver availability can hamper recruiting efforts. As with operations, there needs to be checks and balances between these three departments.
Recommendations
The most successful model I have seen is when recruiting operates as a stand-alone department at the same level as operations, safety, and sales.
Working with them on a regular (at least bi-weekly) basis to determine needs, human acquisition costs, and market availability leads to a stronger overall strategy.
For example, when sales prepares to submit a bid on a specific opportunity, all four departments come together to discuss challenges. Operations assess how the new freight fits the overall network, while recruiting provides intelligence on market demographics, cost, and rate. Safety contributes concerns about the area that will be covered and potential traffic issues. This coordinated discussion results in a well-informed strategy for sales to set the correct pricing.
Recruiting plays one of the most vital roles in a company's overall success, and it is essential that they have a seat at the table rather than merely reacting to what is given to them.