Case Study:


Reputation Management - An Employer Branding Strategy
---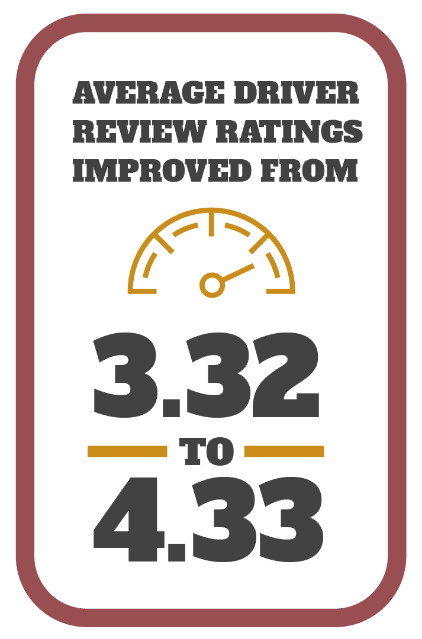 Challenge: MVL, had hiring needs in a very competitive market where they were battling for drivers with larger carriers. In assessing their brand presence, we felt that potential drivers might have difficulty making the connection between the name Morgan Van Lines and MVL (how they refer to themselves colloquially on the web). We had a hunch this challenge of brand recognition was making it more difficult to recruit drivers.
Solution: Conversion implemented our Reputation Management tool to increase online brand reputation, boost positive truck driver reviews, and highlight positive reviews on the MVL driver recruitment landing page.
---
Results:
85%
Positive Reviews in 2020
---
Within the first month of implementing this lead nurturing campaign, Lead Assist helped turn short forms into full apps. From the final reminder text, multiple drivers used a click-to-call phone number to generate a live phone call with a recruiter, resulting in new hires and time-to-hire improvement.