Recruitment & Retention Agencies Launch New Resource Hub to Propel Employer Brands to Recruit Smarter & Retain Better

By: Conversion Interactive Agency
Posted: Jan 12, 2023
Categories: White Paper
Today Conversion Interactive Agency and People. Data. Analytics. (PDA), two industry-leading recruitment and retention agencies announced the launch of "The Resource," a content hub for recruiting and retention professionals to use in their efforts to recruit smarter and retain better.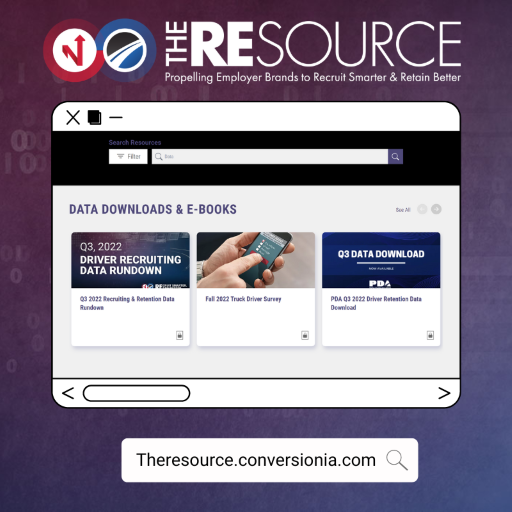 The Resource includes various types of content including webinars and e-books, case studies, blog posts, industry news, and much more. For example, the latest truck driver survey from Conversion and PDA, which already has hundreds of downloads and includes driver opinion data on various topics relating to recruiting and retention. With new content being added regularly, the hub will provide valuable resources to help visitors attract and retain top talent.
"For years we have produced content to support recruiting and retention professionals, and now we have created a hub where it all can be accessed," said President and CEO of Conversion Interactive Agency, Kelley Walkup. "This platform was built to empower recruiters in a constantly evolving industry; providing them access to a library of vital information that will help them make data-driven decisions."
"We recognize that as the industry evolves, it is important for us to provide new ways for professionals to educate themselves and their teams on how best to navigate reaching their talent acquisition goals", said Scott Dismuke, Vice President of Operations at PDA. "We sought to create a space where professionals can come to access content that will assist them in combatting any challenges they may be facing in recruiting and retention."
Walkup and Dismuke added that their teams will be updating the hub with new resources frequently to support recruiters and their teams.
To access The Resource click here.