Registration Opens for the 2024 Recruitment & Retention Conference

By: Conversion Interactive Agency
Posted: Oct 3, 2023
Categories: Blog
ConversionU (the education and training division of Conversion Interactive Agency), the American Trucking Associations (ATA), and Transport Topics announced today that registration is now open for the twenty-first annual Recruitment and Retention Conference. The event is scheduled for February 21-23, 2024, at the JW Marriott Hotel in Nashville, Tenn.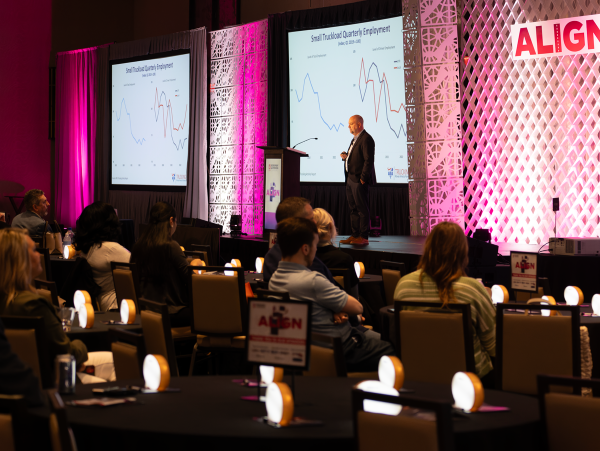 "In the face of fast-paced transformations in driver recruitment and retention, our upcoming conference embraces the theme of propelling the industry forward," said Kelley Walkup, president, and CEO of Conversion Interactive Agency. "The landscape of recruiting and retention is changing rapidly, and as leaders, so must we."
This year's conference will feature a lineup of industry-leading speakers. One of the speakers is Peter Sheahan, a bestselling author and world-renowned speaker. Sheahan will kick off the event with a session on staying competitive, relevant, and adaptive in the rapidly evolving landscape of recruiting and retention. He will delve into improving the driver experience during the recruiting process and the importance of aligning your employee value proposition to thrive in driver recruiting both today and tomorrow.
Another notable speaker is Chris Tuff, also a bestselling author and keynote speaker at the conference. Tuff will explore the critical topic of building a culture that truck drivers crave and genuinely connecting with them to improve retention. His session will provide a practical, retention-focused playbook for retaining your workforce across all generations.
This year's event aims to unite recruitment and retention professionals, providing an invaluable platform for networking and benchmarking opportunities. Attendees can anticipate a wealth of insights from seasoned industry experts, shedding light on the ever-evolving driver market and offering glimpses into the industry's future trajectory. This year's content places a strong emphasis on the synergy between industry and driver data, cutting-edge technology, and strategic approaches aimed at propelling employer brands to recruit smarter and retain better.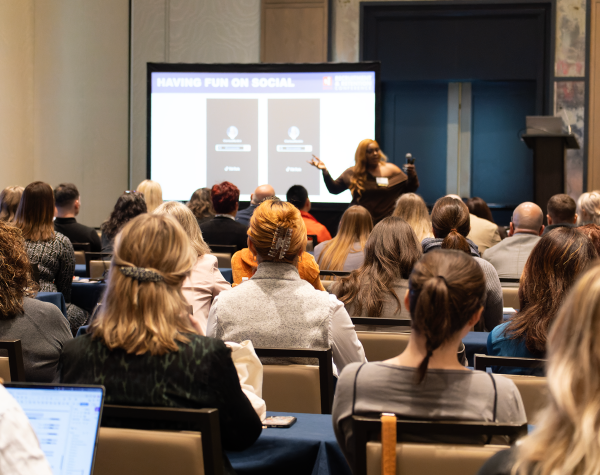 The 2024 conference agenda encompasses an array of topics including, the significance of aligning your employee value proposition for success in driver recruiting, cultivating an enticing workplace culture that resonates with truck drivers, fostering genuine connections that boost retention, how machine learning technology is impacting how we recruit, and so much more. The event will also feature a roundtable session allowing attendees to network with other recruiting professionals on various topics relating to driver recruiting and retention and leave feeling inspired and ready to start implementing new strategies.
"As we gear up for the 21st Annual Recruitment and Retention Conference, our mission remains steadfast: to empower industry leaders with the knowledge, strategies, and connections needed to navigate the dynamic landscape of driver recruitment and retention," said Walkup. "This year's conference is a testament to our commitment to driving innovation, fostering collaboration, and embracing change. We invite you to join us as we delve into a multitude of critical facets, from industry trends and technology to culture-building, all with the shared goal of propelling the industry forward."
Registration for the 2024 Recruitment and Retention Conference is now open. Recruiting and retention professionals can register by visiting annualrrconference.com.